Google Labs : For Better Gmail Experience
Though I've been a Yahoo! and Hotmail user for years, I have decided to switch to Google Mail years ago because of features it provides me that I can't enjoy with the other two email providers. I know a lot of you would agree with me on this. But, did you know that there are "hidden" features on Gmail that should make your life easier? I'm talking about Google Labs.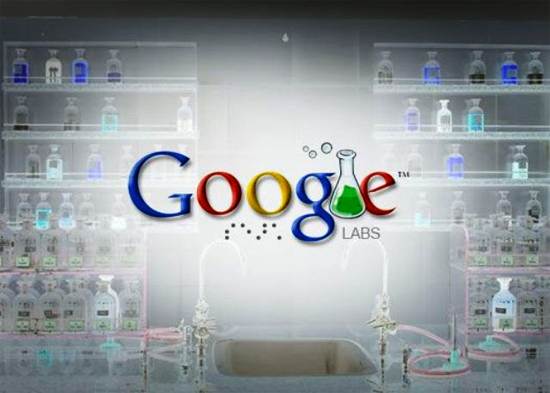 What is Google Labs? Google describes it as the playground of their developers, programmers, and creatives where they get to test new features or their craziest ideas. When I discovered this last year and asked around, it seems not everyone knows about it and the various options you can enable for you to get the most out of Gmail.
Where to Find Google Labs
If you're not familiar with it yet or you don't know where to go, Google Labs can actually be found as a tab on Gmail settings (between Web Clips and Inbox).
If you're using the new Gmail, you need to follow these instructions 'cause getting there is a li'l tricky:
1. Click on your Google profile box on the top right corner of the Gmail page. Then, click on Account.
2. You'll then be directed to your Account Settings page. Click on Products on the left side.
3. Click on Gmail, and it'll then give you a small popup. Just click on Settings.
OR, you can simply click the link below: 😉
Recommended Google Labs Features for Gmail
These are the ones I use and they have made me more efficient in handling my emails.
Inserting Images – There are times I wanted to insert an image into my email to further illustrate what I wanted to say without having to attach a document or to point them to an attachment. This option makes it easier for me. When you enable this, there'll be an extra button on the Compose window that'll let you insert images from your computer or the web.
Mark as Read – This makes marking emails as read easier – with one click! You might think this is ridiculous, but it's one of my can't-live-without Google Labs features.
Signature Tweaks – By default, your signature will appear at the bottom of your email even when you're responding to an email. I prefer that my signature appears on top of the email I'm responding to. No need to move it every time.
Default Text Styling – Tired of the regular Arial font? WIth this enabled, you can set your default text styling to any of the other available fonts. You can even change their colors!
Undo Send – This doesn't really undo your email once it's sent. What this does is it delays sending your email for a few seconds so you have an option to click on Undo on top. So, if in case you remembered instantly that you forgot to say something, you can still un-send it and edit the email again. BUT, when the time allowance is up, it'll send the email and there's no way you can undo that. 😉
There are other features you can find in Google Labs including Background Send, Custom keyboard shortcuts, Flickr previews in mail, Message Sneak Peek, and more. Just go check and see what features suits your needs.
How to Reset or Remove Google Labs Changes on Gmail
If in case you have an issue after enabling any of the Google Labs features, simply go the following link to reset everything:
What Google Labs features on Gmail have you been using? Share! 🙂