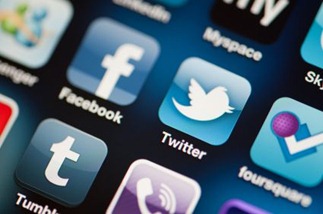 Working as a social media manager full-time, I take it upon myself to make sure I'm updated on the latest news and information related to social media, the internet and the world so I can work on strategies and share them with my team. This may prove to be a daunting task with the vast amount of resources we have. Thankfully, there are various Android social media apps for my phone that help me consume contents more efficiently.
Aside from reading up on social media articles, I also make sure that I share articles I find really useful through my various social media accounts. Hopefully, this list will help you.
Facebook, Twitter, Foursquare, Instagram, Pinterest, Google+ and LinkedIn
Of course, you shouldn't be without these apps developed by the various social media sites themselves. The features you use and love on the Web versions are most likely made available on their mobile apps as well since, well, mobile is the future.
I use my Pinterest app for Android for pinning, liking or even organizing my Pinboards. I use Facebook and Twitter for posting images I find amusing that I'd like to share with my network. I use Instagram for almost exactly the same reason.