Tips on Designing Your Powerpoint Presentation
If there's one thing I dread about office work, it would have to be creating Microsoft Office Powerpoint presentations. It's not really about how to use Powerpoint since it's a very user-friendly software, but I always find myself spending more time than usual on a presentation because I want to make sure I get my message across clearly and with a significant impact.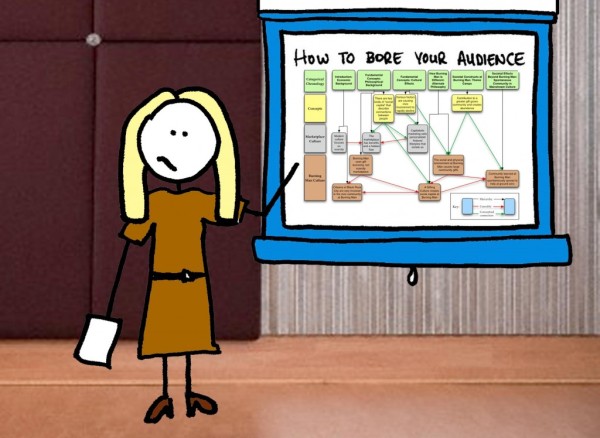 Even for a designer and technically knowledgeable person like me, designing your own Powerpoint presentations can be a daunting task. Thankfully, there are a ton of resources out there that you can use to improve what you've already done, or even give you ideas to start from scratch! I decided to come up with these tips to hopefully help you conquer that Powerpoint presentation, may it be for the office, at school or even at your next get-together! 😉
Come up with an outline of your contents.
This is crucial. It is better that you already have an outline or draft of what you want to include in your presentation. This also allows you to come up with the flow of ideas so your audience won't get lost. Plus, planning ahead helps you memorize or even get you in the mood to work on your Powerpoint presentation.
Keep It Simple.
Yes, keep it simple, unless your presentation or the event where you're using it requires you to go all out. Otherwise, stick to the basics and let your images and words get your message across. This way, your audience won't be distracted by all the animations, adornment or unnecessary stuff you put in there.
Search for inspiration.
There are many places where you can get inspiration. It can be from the people around you or your surroundings. It can also come from your topic itself.
I have bookmarked a couple of websites where I get inspiration from for designs I make, even for presentations. It's great to find an idea that can spark your creativity, so it's okay to look at what others have done so far.
Use Powerpoint templates.
There are built-in templates that you can use from within Powerpoint, and there are also many that you can download online.
Hire designers!
If you have not enough time to work on your presentation, I would also recommend you hire someone to do it for you. You can find Powerpoint presentation designers online and you'd be amazed by the quality of work they can provide. This doesn't just save you time, but you also get to focus more on how you'll deliver the presentation.
Whatever you do, good luck with that presentation! 🙂