5 Black Friday Tips for Gadget Shoppers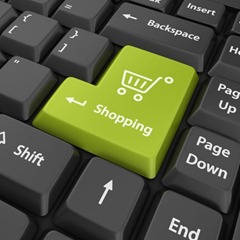 One of the most anticipated shopping day of the year is coming – Black Friday 2012 is on November 23rd, a day after Thanksgiving! This is the BEST time to shop for those highly coveted gadgets like laptops, desktop computers, gadgets and other electronic devices.
With that said, I'm sharing some very useful tips for all of you who are planning on some Black Friday gadget shopping this year:
Black Friday Gadget Shopping Tips
1. Research for the best Black Friday deals and compare prices!
This is one of those days when retail stores mark down their items, even their most popular products, at surprisingly low prices. With that said, however, it is important that you do your research on the best deals you can find so you can maximize your shopping budget.
Also, it's important to compare prices. This way, you can focus on that store with the best prices.
2. Know the store policies on returns and warranties.
For gadget shoppers, this is the most important tip of all. Make sure you've done your research. Most stores set a shorter period for return deadlines, so avoid the hassles by finding out about their return policy beforehand.
For warranties, don't forget to check or ask. You might be rejoicing about a purchase that saved you a significant amount of money without knowing that the warranty policy is different from the regular priced ones. Well, this doesn't really apply with popular gadgets, but just to be sure, ask.
3. Is it worth the hassle?
After comparing prices, it's also important to know if the regular prices of the items you want are remarkably higher than the Black Friday prices the stores are offering. If it's just a few bucks of savings, think about the hassle of waking up early, lining up and bracing the Black Friday crowds. Is it all worth it?
4. Look for early bird shopper discounts.
There are many stores that offer early bird shopping discounts as early as the week of Thanksgiving. Some offer early discounts online. Again, remember the importance of doing your research.
For Black Friday 2012, here are some of the popular retail stores that are offering early bird shopping deals:
Walmart starts their first Black Friday Sale at 8pm on Thanksgiving. They also announced a 10pm sale on electronics and another sale by 5am the next day.
Walmart also made an announcement that those who are in line by 10pm and 11pm on Thanksgiving Day will get their most popular items:
– Apple iPad 2 for with Wi-Fi plus a $75 Wal-Mart gift card for $399
– Emerson 32-inch LCD TV for $148
– LG Blu-ray player for $38
Sears stores will open at 8pm on Thanksgiving and will stay open until 10pm on Black Friday. Additionally, those who are members of Sears loyalty club Shop Your Way can avail of the early bird specials online as early as November 18, 2012!
Macy's, Kohl's, and Best Buy will open at 12 midnight after Thanksgiving.
Lord & Taylor will be opening at 10am on Thanksgiving.
Kohl's announced that online shoppers will be able to buy all early morning specials on November 21, 2012 and all day on Thanksgiving.
5. Shop online.
Some stores like Apple have been known to give out the best deals on their products at their online stores than retail stores or official distributors. So, again, do your research and compare prices in-store and online. If the price difference is not significantly high, then why bother waking up early and lining up, right?
– – – – – – – – – – – – – – – – – – – – – – – – – – – – – – – – – – – – – – – – – – – – – – – – – – – – – – – –
Have fun shopping! I'm planning on buying a new laptop this year. How about you?
Related Black Friday Articles: