Upcoming Blog Updates
This blog was supposedly a place for my technology geek side to flourish. However, because of how OC I get when writing tutorials, tech reviews or when I talk about my concepts in design, I've spent less time writing about what this blog is supposed to be about. In a couple of weeks, I promise to finally accomplish what I've planned for this blog all along.
With that said, I'll be updating this blog's theme to accommodate everything I've got planned to make this blog better. I've already set up a separate site (a subdomain) to house my portfolio as a designer – design.blankpixels.com, which is still under construction.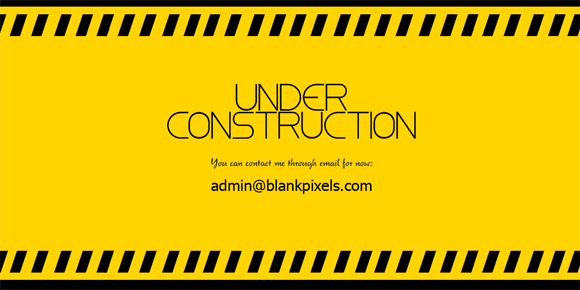 Last January, I landed a job in Social Media Management / Marketing (SMM). I was blessed to be accepted for the job even with my intermediate knowledge of social media. Since then, I have learned a lot and since it's one of the things I've been geeking about the past weeks, I want to share some of what I've learned here so far. All articles will be written in the same personal style most of my blog's followers are used to.
I'll also be putting up my own photo gallery here as I take my photography hobby and skills to the next level. :)So, stay tuned for these blog updates right here or follow my Twitter account @blankPixels as I share a lot of interesting contents on there too.